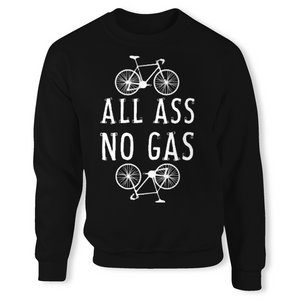 FEATURES
The softest, smoothest, best-looking sweatshirt available anywhere! Fine Jersey (100% Cotton) construction, it's guaranteed to impress.
These quality hooded sweatshirts are 100% - soft & durable to keep you warm and comfortable.
Fit is unisex standard (size up in doubt)
Machine wash cold inside out with like colors. Tumble dry low
Graphic designs are professionally printed. Your unique design will make everyone smile
Perfect Christmas gift for yourself or for a loved one!
Holiday Shipping Times:
FIT
| | | | | |
| --- | --- | --- | --- | --- |
| Aero / Tight | Fitted / Race | Athletic / Club | Comfort | Loose |
| | | | | |
Men's Sizing
Chest
Length
(Front collar to bottom)
Length
(Back collar to bottom)
Chest
Length
(Front collar to bottom)
Length
(Back collar to bottom)
INCHES
XXS
33.0
20.3
25.5
78
51.5
65
XS
33.5
20.0
26.0
85
51
66
Small
36.5
21.0
27.5
92
53.5
70
Medium
38.0
21.5
28.0
97
54.5
71
Large
39.5
22.0
28.0
97
54.5
71
XL
41.0
22.5
30.0
104
55.5
74
2XL
43.5
23.0
30.5
111
57
77
3XL
45.0
23.5
31.0
114
58.5
78
4XL
46.5
24.0
31.5
118
59
80
5XL
48.0
25.0
32.0
122.0
63.5
81.0
6XL
50.0
26.0
32.5
127.0
66.0
82.5
CENTIMETERS
XXS
78
51.5
65
33.0
20.3
25.5
XS
85
51
66
33.5
20.0
26.0
Small
92
53.5
70
36.5
21.0
27.5
Medium
97
54.5
71
38.0
21.5
28.0
Large
100
57
76
39.5
22.0
29.0
XL
104
55.5
74
41.0
22.5
29.0
2XL
111
57
77
43.5
23.0
30.5
3XL
114
58.5
78
45.0
23.0
31.0
4XL
118
59
80
46.5
24.0
31.5
5XL
122.0
63.5
81.0
48.0
25.0
32.0
6XL
127.0
66.0
82.5
50.0
26.0
32.5
Men's Sizing
XXS
XS
Small
Medium
Large
XL
2XL
3XL
4XL
5XL
6XL
INCHES
Chest
33.0
33.5
36.5
38.0
39.5
41.0
43.5
45.0
46.5
48.0
50.0
Length (Front collar to bottom)
20.3
20.0
21.0
21.5
22.0
22.5
23.0
23.5
24.0
25.0
26.0
Length
(Back collar to bottom)
25.5
26.0
27.5
28.0
29.0
30.0
30.5
31.0
31.5
32.0
32.5
CENTIMETERS
Chest
78
85
92
97
100
104
111
114
118
122.0
127.0
Length
(Front collar to bottom)
51.5
51
53.5
54.5
57
55.5
57
58.5
59
63.5
66.0
Length
(Back collar to bottom)
65
66
70
71
76
74
77
78
80
81.0
82.5
---
We Also Recommend
Size Guide
---
Updated Unisex Size Chart
XXS
XS
Small
Medium
Large
XL
2XL
3XL
4XL
5XL
6XL
Chest
30.5in
(78cm)
31.5in
(80cm)
35.0in
(89cm)
37.0in
(94cm)
39.5in
(100cm)
41.5in
(106cm)
44.0in
(112cm)
46.5in
(118cm)
49.0in
(124cm)
50.5in
(128cm)
52.0in
(132cm)
Length
(front collar to bottom)
19.0in
(48cm)
21.0in
(53cm)
21.5in
(54cm)
22.0in
(56cm)
23.0in
(58cm)
23.5in
(60cm)
24.5in
(62cm)
25.0in
(64cm)
26.0in
(66cm)
27.0in
(68cm)
27.5in
(70cm)
Length
(back collar to bottom)
24.0in
(61cm)
25.0in
(64cm)
26.5in
(67cm)
27.5in
(70cm)
28.5in
(73cm)
29.5in
(75cm)
30.5in
(77cm)
31.0in
(79cm)
32.0in
(81cm)
32.5in
(82cm)
32.5in
(83cm)
Note: Chest measurements are circumference (measure all the way around).
Jerseys are a slim, club fit